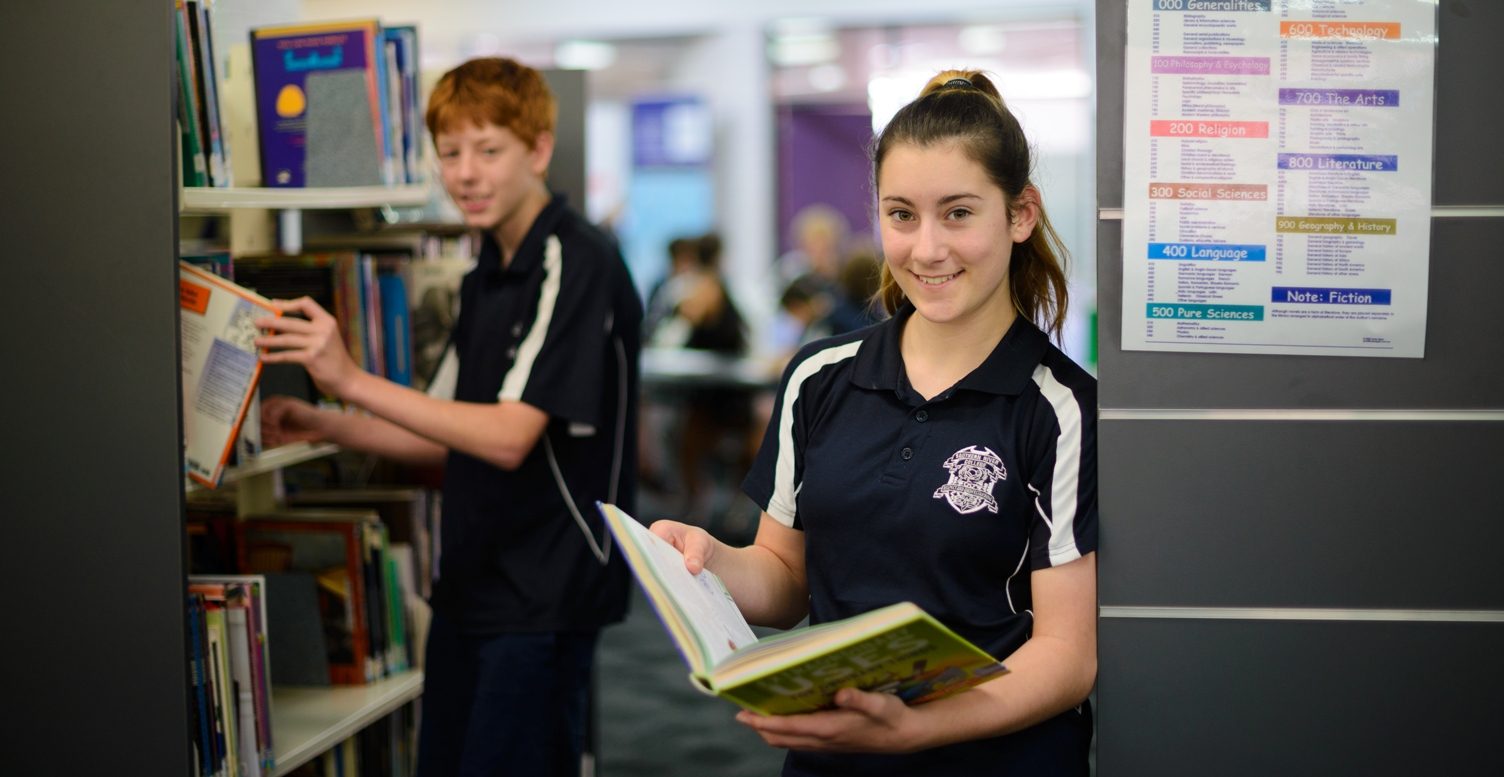 The library is a place for all students and staff to relax, read, study, game, create and more.
Library resources
The library has a wonderful array of resources including: fiction books, graphic novels, picture books, biographies, teacher resources, games, streamed video and non-fiction for study and recreation.
The library is also home to:
A comfy reading area with lounge chairs
Many small study spaces
Two big study spaces: Research 1 & Research 2
Two well equipped computer labs: Curtin Track and Lib 2 along with printing facilities
Games such as Monopoly, Boggle, Chess, Uno & Telestrations
Great reads
Not sure about what book to read? Come in and talk to your friendly librarians and we will help you find a book you will love. Alternatively you can visit our Great Reads page.
Electronic resources
Ebooks, e-magazines, e-audiobooks and other electronic resources may be accessed for free via the City of Gosnells libraries. Visit their online resources page to find our more. If you are not yet a member, you are now able to join for FREE online .
Borrowing
Students may borrow up to 2 books at a time. The loan period is two weeks however items may be renewed twice. To renew items, please contact the library. Sometimes library items are lost or damaged. The library can make minor repairs to items however irreparably damaged or lost items must be paid for. The most important thing to do is to make contact with the library so we can work with you to sort things out.
Research Help
Sometimes it is hard to find resources for your assignments! If you need some help with your research, Ms Coole and Ms Smith are happy to help.